3RD ANNUAL VIRTUAL FUNDRAISER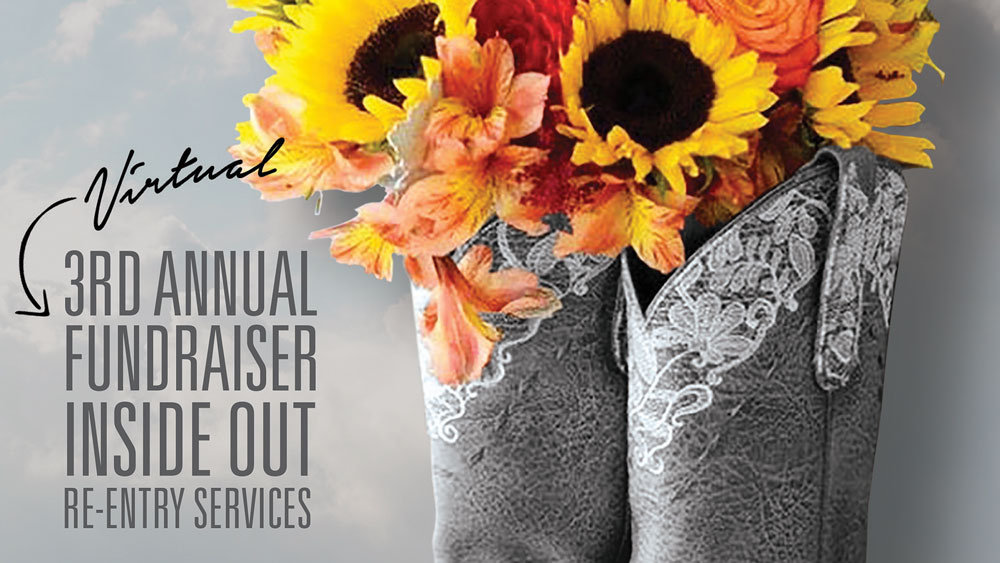 We have an amazing, inspiring night planned,
and we can wait to spend it with you!
Live Stream begins at 6:45pm
How To Participate
DOWNLOAD the Bid Beacon app at www.bit.ly/BidforIORS. This app will enable you to view and bid on all auction items, and to purchase items from our Donation Tree wish list. You can start bidding now!
PURCHASE your Pick of the Auction ticket at www.bit.ly/InsideOutAuction. There are only 100 tickets available, and only one winner. Tickets available until 6:30pm on the event night. A phone call will be made to the winner to choose their pick of the live auction. You must answer the call to win!
ATTEND the fundraiser on October 20 by visiting our Facebook Page. The event begins at 6:45 p.m.
Our plans may have changed, but the community and spirit behind this special event remain the same! Thank you so much for planning to join us, and we'll see you on October 20!
Questions or trouble logging in? Call 918-921-4477.
Inside Out Re-Entry Services is a registered 501c3.
Inside Out Re-Entry Services © 2023. All Rights Reserved.
Our 6th Annual Fundraiser is coming! September 28 at 5:30pm CT!
Watch our Fundraiser Livestream on September 28 at 6:55 PM CT!